[ujicountdown id="Unveiling" expire="2017/03/31 13:00″ hide = "true"]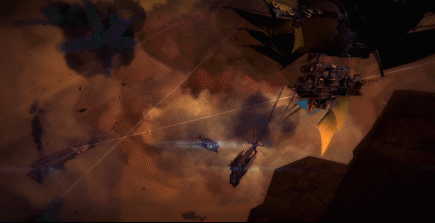 March 31st marks the release of Guns of Icarus Alliance! Expect a complete and staggering amount of content, explosive AI, and tactical choices. The battle starts day one so be prepared this Friday for the biggest thing to happen in Icarus.
What to expect:
At 12 pm Pacific the build goes live and if you pre-ordered, which you can do at a 25% loyalty discount here, you'll see the Guns of Icarus Alliance app in your steam library. Act quick though, the loyalty and pre-order discount is a limited time offer!
Brand New Release
Guns of Icarus Alliance will be a completely new release, with a new store page!  We were working within Steam's constraints earlier and had to go the DLC route, and we worked Steam to find a way to make this a brand new release. If you wish-listed the old DLC page, it's been removed in place of the new Guns of Icarus Alliance page, so remember to wish-list the new page!
In Guns of Icarus Alliance, you can play both PvE and PvP games, so do not worry about being split up from your friends. Simply turn on the game and enjoy all the steampunk airship combat!
Note to Guns of Icarus Online Owners
If you did not pre-purchase it, you'll still use the Guns of Icarus Online app to play the game. You'll be able to gain coins and faction progression from skirmish battles, and you are able to spend them and unlock faction rewards once you purchase Guns of Icarus Alliance.
All Guns of Icarus Alliance costumes and cosmetics can be used in both PvE and PvP, so enjoy any rewards you get and flaunt them against your opponents!
Learn more about what you'll see in-game after the jump. Continue reading →