[ujicountdown id="Unveiling" expire="2017/03/31 13:00″ hide = "true"]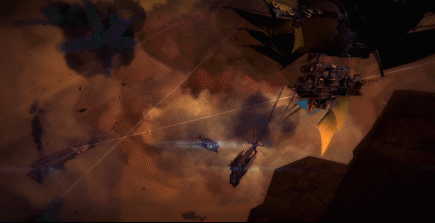 March 31st marks the release of Guns of Icarus Alliance! Expect a complete and staggering amount of content, explosive AI, and tactical choices. The battle starts day one so be prepared this Friday for the biggest thing to happen in Icarus.
What to expect:
At 12 pm Pacific the build goes live and if you pre-ordered, which you can do at a 25% loyalty discount here, you'll see the Guns of Icarus Alliance app in your steam library. Act quick though, the loyalty and pre-order discount is a limited time offer!
Brand New Release
Guns of Icarus Alliance will be a completely new release, with a new store page!  We were working within Steam's constraints earlier and had to go the DLC route, and we worked Steam to find a way to make this a brand new release. If you wish-listed the old DLC page, it's been removed in place of the new Guns of Icarus Alliance page, so remember to wish-list the new page!
In Guns of Icarus Alliance, you can play both PvE and PvP games, so do not worry about being split up from your friends. Simply turn on the game and enjoy all the steampunk airship combat!
Note to Guns of Icarus Online Owners
If you did not pre-purchase it, you'll still use the Guns of Icarus Online app to play the game. You'll be able to gain coins and faction progression from skirmish battles, and you are able to spend them and unlock faction rewards once you purchase Guns of Icarus Alliance.
All Guns of Icarus Alliance costumes and cosmetics can be used in both PvE and PvP, so enjoy any rewards you get and flaunt them against your opponents!
Learn more about what you'll see in-game after the jump.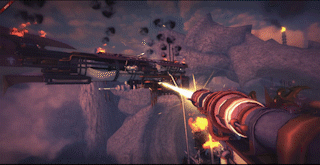 Four factions bring four weapons and four ships to start things off, with two more factions being added shortly post-release.
Baronies
Bring the stalwart Crusader and Tempest Missile Launcher, capable of firing off a devastating swarm of missiles.
Chaladon
Created the speedy, yet deadly Shrike and the Gas Mortar, able to disable multiple enemies in a suffocating cloud.
Merchants
Put their graceful sails to the sky with the Magnate and harness the sun's wrath with the Aten Lens Array.
Anglean Republic
Offers a beast of a ship – the Corsair – and the Weaponized Coil that turns multiple ships' components to slag.

Special Abilities
In the heat of combat and in the most dire of situations, every player, every crew member, would have the chance to be the hero and save the day.  In Guns of Icarus Alliance, you can unlock and equip special abilities as you gain personal progression. Once you earn them, you can unleash them in any mission.  To name of few of the awesome powers you get to use:
Oversurge Ram Ability-
Speed forward with a massive surge and demolish enemy ships with a powerful ram. Take reduced damage as you shred your foes!
Air Horn-
Draw aggro from all the enemies around, saving vital objectives and valued allies. Extremely valuable for clutch situations to change the enemy forces plan.
Cataclysm Rounds-
Double your damage and blow apart your enemies in a concentrated
volley. Now's your chance to focus fire and cause extreme damage.
Static Turret-
Deploy a weapons turret that demands enemy attentions and puts out damage. Nows your chance to even the odds with your own deployable weapons platform.
All this and more is waiting inside Alliance, so pre-order today!
Don't forget to check out our previous posts including: